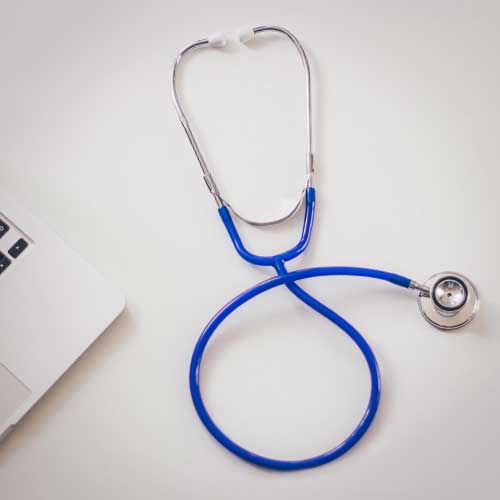 This year, the first of July marks the occasion of National Doctor's Day as an ode to all doctors for their tireless efforts and services to patients.
In 2020, Doctor's Day is being celebrated in India as an acknowledgment of the services that doctors provide and also the enormous role they place towards the advancement in the field of medicine.
July 1st, 1882 is the birth date of one of India's most successful physicians and also the second Chief Minister of West Bengal – Doctor B.C. Roy. He was awarded the Bharat Ratna on the 4th of February, 1961, a year before his passing.
This day is celebrated as an effort to emphasize the essentiality and value of doctors in our lives and to respect their hard work by celebrating the life of one of the most remarkable physicians.
We often seem to come across information regarding general physicians, gynaecologists, and surgeons on a daily basis. But did you know that there are a few other kinds of special doctors that we lack awareness about?
Let us find out a little more about certain types of doctors.
Dietician
In terms of education, Dieticians are required to study the subjects of biochemistry, physiology, nutrition, diet-related medical conditions, counselling, health promotion, research, and literature analysis. They study for a period of around 4 to 5 years at universities.
A registered dietician usually understands the broader aspects of human anatomy and the role that different foods play. They continue to learn hands-on at their respective institutions while practising.
They can work in clinics and prescribe nutrition-related medicine. They have scientific knowledge.
Nutritionist
In terms of education, nutritionists study for a shorter duration than dieticians – along with their university degree, a minimum period of work experience in the field of nutrition is also necessary.
The information that nutritionists acquire is less standardized than that which dieticians receive. So, people tend to put more faith in a dietician than a nutritionist.
Instead of curing, nutritionists work towards the prevention of disease in either a private practice or in a community-based one.
Naturopath
Naturopaths require bachelor's degrees, diplomas, or certificates.
Naturopathic treatment involves more of diet, nutrition, botanical medicine, hormone therapy, and overall holistic treatment that can help the body achieve homeostasis, rather than a medication-based approach.
Naturopathy is based on the fact that the human body is inherently capable of healing itself. This is why strategies and approaches that are implemented often do not employ scientific evidence.
Naturopaths are often seen practising in private or with a team that can consist of different disciplines.
Naturopathy professionals can be of two types.
Naturopathic Doctors – also known as naturopathic physicians, they often attend university for the same number of years as a medical doctor (MD). Apart from the same basic sciences, they study nutrition, psychology, homeopathy, and herbal/botanical medicine. They often need to pass an exam to acquire a license that lets them practice.
Traditional Naturopaths – they are not required to attend a medical school or receive any license – their education can vary widely.
In several cases, you may use both the regular and naturopathic medicine to help yourself overcome an illness or alleviate its symptoms. But it's important to keep both the professionals that you are conversing with informed of the medicines that you take to prevent any unwanted side-effects. This helps them both collaborate and work towards the betterment of your health.
Written by: Jahnabee Adhikari
Jahnabee is a part-time blogger, full-time dog lover. She believes that writing actually possesses the potential to change the world. She can be often found fantasizing about poetry or buried nose-deep in a Sudha Murthy novel.