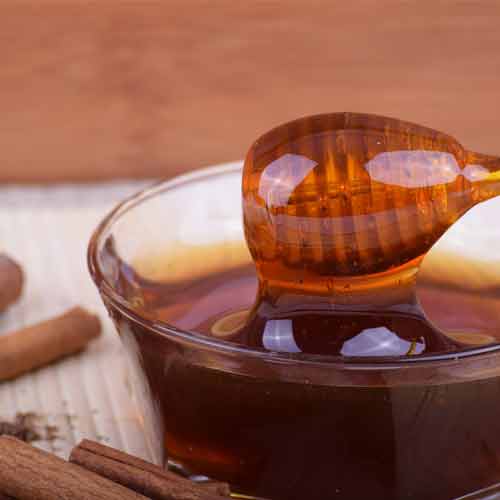 If we look around, we can see, and in fact, admit that mother nature has blessed us with numerous gifts for survival and overall well-being. Since childhood, we all have been enjoying honey in multiple ways and it has been an important ingredient in our diet. However, are you aware that certain dried-flowers, spices, nuts, fruits and herbs when infused with honey, can enhance the overall potency? Well, you heard it right!
According to Ayurveda, honey is considered a healing nectar. Daily consumption of organic raw honey maintains a balance between the different Doshas (Vata, Kapha and Pitta), which is responsible for the Physiological, Mental and Emotional health of an individual. Adding edible flowers and herbs gives an additional flavour that turns out to be a boon for your health.
What Kind of Herbs and Spices are Infused with Honey?
When it comes to preparation of infused honey, there are different types of dry flowers, spices and herbs that are taken into consideration. Let's have a look at a few of them.
Known as one of the most expensive spices in the world, Saffron is a powerful herb that works wonders for skin and hair. Holds an enormous amount of antioxidants, the herb is known to improve memory, protect brain cells, reduce appetite etc. Pregnant females are often recommended to proceed with saffron milk and saffron-infused honey as it holds numerous medicinal properties, and also relieves one from pregnancy discomforts.
Turmeric is one of the most common spices that is found in every household. A proven cure for skin, cancer and heart diseases, the spice holds anti-inflammatory properties. Apart from using the same in the preparation of vegetables and regular dishes, turmeric works wonders when mixed with honey. You must have heard that turmeric-milk is an absolute remedy for cold, cough and also acts as a painkiller. Turmeric-infused honey is an excellent superfood that you can include in your daily diet, and mixing one spoon of the same with a glass of warm milk will help you to boost your immunity.
Another essential herb that is widely used by health-conscious professionals is lemongrass. Did you know that one glass of lemongrass juice can help you to deal with all the digestive issues? Consumption of the same daily helps to prevent the growth of bacteria to a great extent. When lemongrass is mixed with honey, it turns out to be a good source of antioxidants, minerals and vitamin B6. If you are suffering from symptoms like high blood pressure, cold and flu, menstrual pain, etc., then you should proceed ahead with lemongrass-infused honey.
Rose, the Queen of Flowers, is widely used in the preparation of numerous dishes in India. The flower is widely known for its beauty, but it is worth knowing that it holds medicinal properties too. Dried rose petals when infused with organic raw honey, turns out to be a superfood that enhances the collagen production in the skin. If you are looking for an anti-ageing solution, try consuming a glass of warm milk mixed with a spoon of rose-infused honey.
You might have heard about mixed herbs that act as a perfect seasoning and a taste-enhancer. Apart from enriching the flavour of your favourite dish, mixed herbs is an ideal source of essential micronutrients. When combined with honey, the powerful combination results out to be a perfect superfood. One spoon of mixed herbs honey daily can help you to maintain a robust immune system.Many a time, it becomes challenging to find the different herbs and consume it daily. Also, sometimes people don't prefer to take raw spices and herbs such as ginger, tulsi. However, at the same time, these herbs are necessary to build strong immunity. Therefore, the easiest option is to proceed ahead with herbs-infused honey. Bhookha Haathi understands the concern, and thus, we are here to provide you with a wide range of herb, spice, nut and dry-fruit infused honey. Have a look at the complete collection of infused-honey, and choose your favourite one today!
Written By: Sultana Arifah
Sultana is a Digital Marketer Evangelist who is keen on exploring the different domains of the online business industry. A planner, strategist, ghostwriter by day, and a reader by night, her interest also lies in cooking, traveling, and listening to music.